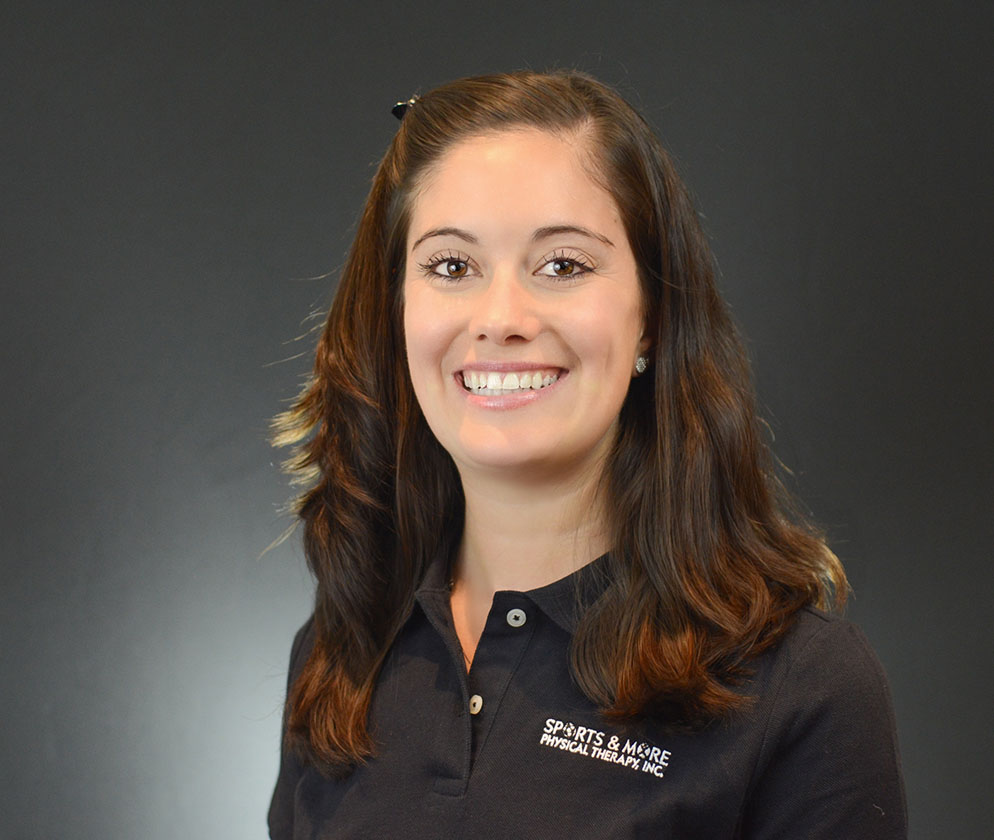 Kate Conklin
Physical Therapy
Education

Doctor of Physical Therapy

College

Arcadia University in Philadelphia, Pennsylvania

Bio

Kate graduated with a Doctor of Physical Therapy from Arcadia University in Philadelphia and her undergraduate degree from UNC-Chapel Hill with a clinical interest in working with young athletes and dancers of all kinds. Working at Sports and More provides her great satisfaction when her patients are able to return to the activities they are the most passionate about. Kate is also the aquatic coordinator and loves treating patients of all ages and diagnoses in the pool-from age 4 to 85. When not working at Sports and More PT, Kate coaches youth girl's lacrosse and spends time outside with her husband, Bryan, and her dog, Colby.